Happy Friday everybody! :)
Boy, the week just flew by. Before we know it, we'll be celebrating Halloween, Thanksgiving and finally Christmas. :D
I bring you the look I wore to school today. I originally planned on wearing a smokey emerald look but I got inspired by some beautiful antique gold with black stones earrings I have.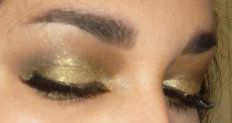 Products used
Lower lashline and crease
Outer v (but then I went over it w/ Vintage Coin)
-L'Oreal Lineur Intense liquid liner
-Maybelline the Mega Plush mascara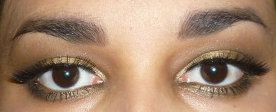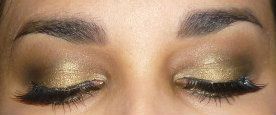 And here are the earrings which inspired me... I realized they never came out in any of the pictures I had taken! So I pulled my hair back. Ain't they beautiful? I had almost bought them in the Forever21 in Las Vegas but somehow ended up not. Thankfully they still had them in the Forever21 I always go to.
I had never been a big fan of black paired with gold but it's definitely starting to grow on me. :)
But I have always been a huge fan of antiqued-looking jewelry. Actually, I'm a sucker for earrings, period. XD
Also, I finally got something I've been in search of since last year... drumroll please!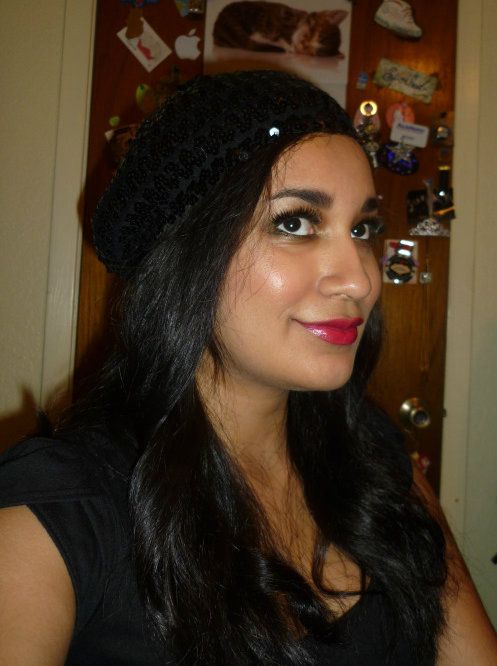 A sequined black beret! Granted, the color sort of blends with my own hair but I don't mind.
I bought it at Wal-Mart for a whopping $8. Not bad, right?! It was also the last one, which I took as a divine sign that this baby was meant for me. You just never know what you'll find at Wal-Mart. :P
Anyway, I hope everyone has a great evening!
As always, thank you for taking the time to read. :)