Happy Friday everyone! :)
What are your weekend plans?
Tomorrow I'm going to have to drive down to school again to make an appointment with an advisor... I'd gone today but they closed early due to tropical storm Don. Puh-lease.
Since I went out of the house I decided to go to the mall to deposit some money into my account and then headed to our bookstore, which is currently holding sales since it's going to close. :( So I went ahead and bought two Souther Vampire Mystery books: Dead Until Dark and Dead to the World. They're the first book and fourth... why not buy Living Dead in Dallas and Club Dead, you may ask? Because they didn't have them. T_T I guess I'll buy them off Amazon when the time comes. :D
It's currently sorta raining and I'm hungry, with a headache... wonder what we're going to eat...
Enough complaining on my part... on to my FOTD!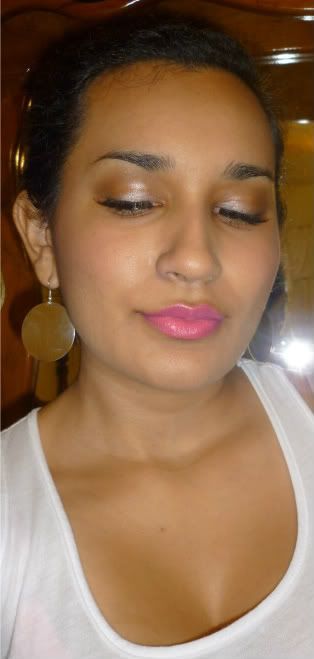 Face
Cheeks
Lips
Eyes
Simple but I love the look. :)
I hope everyone has a great weekend!